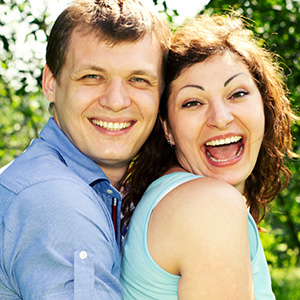 Property hunting? How a loan pre-approval made it easier and less risky for a Melbourne nurse and teacher
An impulse buy on clothes, shoes, homewares or technology can be great fun – but not when it comes to your new home.
In fact, heading out to open inspections or auctions without a plan can be downright risky.
The best way to save time and avoid unnecessary stress is to know exactly how much you can spend and importantly, the lifestyle you want to lead once you have purchased your home. The easiest way to achieve this is a little future planning and a pre-approved home loan.
Young Melbourne couple, school teacher, Rob and nurse, Diane recently began their search for a new home with confidence, thanks to a pre-approved loan. Rob and Diane came to me when they realised they wanted to pursue a rural lifestyle.
"Diane and I knew we wanted to buy a home together, but when we started looking, we quickly realised we needed to know exactly where we stood financially and what kind of lifestyle we wanted," said Rob.
Rob and Diane are living a 'long-distance' relationship as Diane has a new nursing role in Ararat, some 200km from Melbourne.
"I've been working at Ararat for a while now and it's been fantastic. I've really enjoyed the change of pace and lifestyle and when Rob commutes here, he enjoys it too," said Diane.
"We had looked at several Melbourne properties and found the prices were going to be a stretch for us. Then when we discovered we were enjoying a rural lifestyle, we realised we knew what we wanted for the future."
How does a pre-approved loan work?
First, Rob and Diane talked about what they could afford per month but still maintain the lifestyle they enjoy. Then we captured all the information required by a lender – income, expenses and savings. This is discussed with the lender, which provides an indication of what they are prepared to lend, based on the information provided.
"I feel really comfortable looking around at properties now. We can quickly disregard any that don't fit into our plan. It makes it so much easier, as any doubt is removed from the decision making process," said Rob.
To arrange your pre-approved home loan, you need to follow these three steps.
1. How much can you afford to pay?
You'll need to know:
How much will the financial institution lend to you? This will be different for each lender. A mortgage broker can help work out which will lend most.
How much can you afford to borrow? You'll need to think about how much your loan repayments will be and whether you feel you can meet them.
How much deposit will you need to make the purchase?
What are the other associated costs? Stamp duty, in particular can be substantial.
What finance will you receive from the Government as a first home buyer?
2. Where can you afford to live?
Once you know how much you can afford to borrow, it's time to have a realistic look at where you can afford to buy. A home is a long-term decision, so this might involve making some major decisions about your lifestyle, career and future family plans.
Considering building a home? It is essential that you consider the loan payments you'll need to make BEFORE your home is ready. A mortgage broker can help you calculate these payments.
If you're considering buying an apartment off-the-plan, talk to your mortgage broker about how off-the-plan purchase finance works. There are some important differences to buying an existing home.
Buying at auction? Pre-approval is essential. There's no backing out once you have won at auction!
3. Ask your mortgage broker to arrange a pre-approved loan.
Here are the facts:
To obtain pre-approval, you will need to complete a loan application and provide all supporting documentation. The only difference to a regular home loan is that you don't know what property you're buying yet.
A pre-approval typically has an expiry date of 90 days. Your mortgage broker can arrange an extension or a new application.
Once you choose a property, even with a pre-approval, the lender will want to do a property valuation. If they don't like the location, condition or price, they may not approve the loan.
Where to start
Each loan will vary in suitability for buying options and personal situations. A good mortgage broker has lots of experience with all types of buying options and knows about a range of loans from different lenders. Don't rely on a bank employee, who will only know their own products and are likely to have limited experience.
A planning session with a mortgage broker is the best starting point – and a great to get your pre-approved home loan quickly and easily.